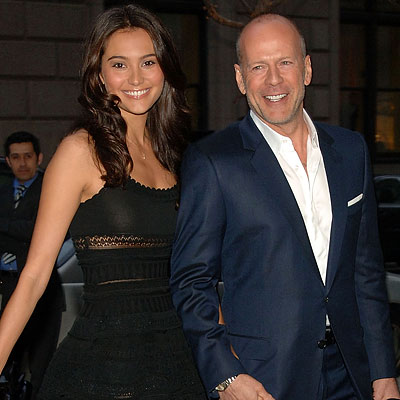 Ab initio autem creaturae masculum et feminam fecit eos Deus. (Mark 10:6)
Bruce Willis
- who recently married fabulous
Emma Heming
- is not on Twitter.
Bruce Willis said to
People
: "I just think that way lies madness".
The popular actor says he couldn't live with himself if he joined Twitter.
Myself, I have found a lot of advantages of Twitter.
Many of my Twitter friends are bloggers, so the advantage to bloggers apply to it.
"Sed in his omnibus superamus per eum, qui dilexit nos", Romans 8:37.